G-Pacific is established in 1998 and has grown from humble beginnings to a medium-sized corporation today. Headquartered in KL, Malaysia, the company did extend its network globally with setting up a number of offices abroad and employing local staffs for consistent and reliable support.
G-Pacific is primarily producing and exporting Dining, Living Room and Bedroom Furniture in which most of them are mainly made of solid timber or laminated wood veneer. On top of that, in order to cater for more different furniture categories the company recently has boldly adopted metal elements into the furniture.
Design and Development Team of the company will always customize to meet the client's desirable design and specifications with the given targeted pricing, quality, and brand standard.
Since its inception, G-Pacific has been constantly working with more than 20 regular suppliers, both local and overseas, for furniture production and development. The in-house dedicated technical team always works with buyers' appointed QC team or accredited testing house persons to ensure clients' finished products always comply with standards and regulations relating to the safety, construction as well as quality conformance. Moreover, all supply bases of the company are strictly checked and audited on a regular basis.
During reviewing new product development, technical files and all related documents are always submitted instantly and kept up-to-date. Upon confirmation for new product's mass production, in-line inspections from raw materials to final packaging are carried out from time to time, one department after another.
All inspection standard and procedures varies among different buyers, ranged from country's own requirements, safety compliance, packaging standard to weather withstanding durability and the like.
Despite the differences among various inspection requirements G-Pacific always seeks to understand and achieve mutual consent and agreement with every single client for product quality standard.
Via the cooperation among a variety of parties over the years, the company has achieved more than 750 shipments annually with a fairly low percentage of claims for damages at 2%.
Apart from these, with the vast experience and expertise in furniture industry G-Pacific has started engaging in manufacturing and distributing of own house brand "PREMIER +" in 2015. With carrying own self brand for the company's own shipments, end consumers shall expect deeper brand recognition and status quo product quality.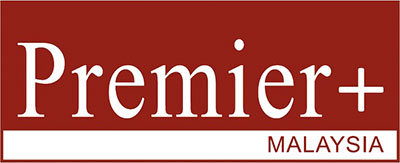 In addition, with the increasing demands from China the company had earlier in the same year set up own warehouse which occupied 20,000 square feet in order to better serve the rapidly growing market and to more efficiently distribute products to the diverse cities and towns. With the new built warehousing approach, not only had the products' feedback and after-sales service improved, more and more customer bases have hence developed and enhanced.
Moving forward, the company will continually carry out a series of long-term plans to more proficiently serve and deliver to every single corner on the globe as part of its Glocalization approach. Think Globally, Act Locally.